Yamabiko-so Inn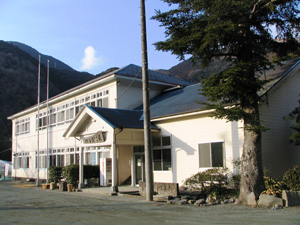 TheYamabiko-so Inn is an overnight accommodation in a renovated elementary school. It is equipped with hot spring baths and a 25-meter heated swimming pool.
Ugusu Campsite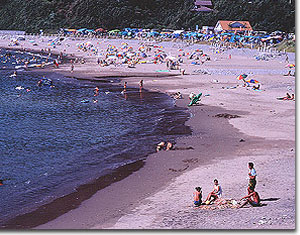 Ugusu has the largest campsite in the Izu Peninsula. Sleep under a star-filled sky while the beautiful beach opens out before you. Campers and visitors alike can take pleasure not only in swimming in the clean shallow waters of Suruga Bay, but also fishing and playing on the shore.
Nishi-Amagi Highland/ Makiba-no-ie Farm House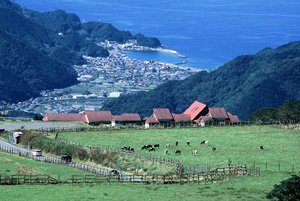 The Makiba-No-Ie Farm House is located in the Nishi-Amagi Highlands 750m above sea level. Find yourself intoxicated by the remarkably fresh mountain air while taking in one of Japans most impressive views of Mount Fuji. Quaint cottage accommodations, a resting area and lounge are available.
Yuzo Kayama Museum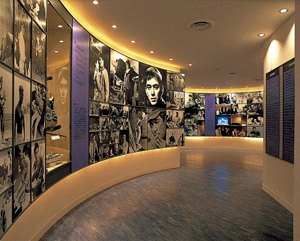 Hundreds of valuable exhibits associated with Yuzo Kayama, a legendary Japanese singer and movie star, are on display. The museum contains a collection of his paintings and items related his own motor yacht, Koshinmaru.
Dogashima Marine (Pleasure Boat for Cave Cruising)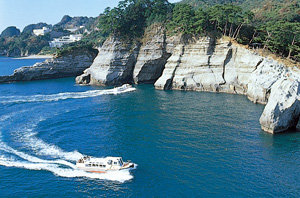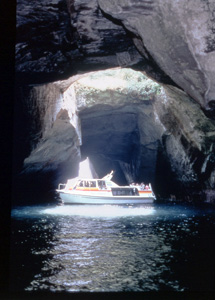 Have fun taking a pleasure boat around the saw-toothed coast, islands, oddly shaped rocks, and the mystical Tensodo Cave.
Koganezaki Crystal Park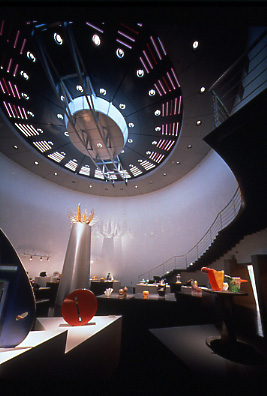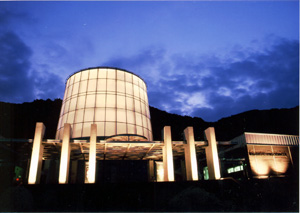 This is a museum that contains collections of artglass by international artists. It also offers a wide variety of workshops where you can create your own original artglass. The museum shop has an excellent selection of Kamo Furin wind chimes to choose from.