Dogashima Hi Matsuri Fireworks Show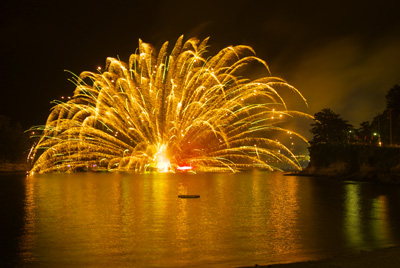 This is the largest maritime firework show in Nishi-Izu, held annually on July 24. The show re-enacts a local legend in which villagers defeated marauding pirates, and culminates by setting a pirate ship ablaze.
Koganezaki Sakura Matsuri Cherry Blossom Festival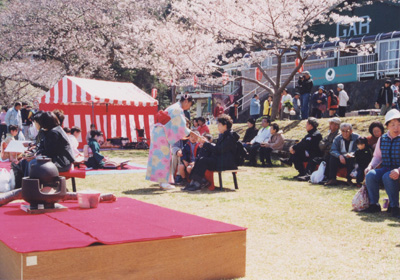 The festival is held every April, surrounded by a full array of cherry and rape blossoms in Koganezaki Cape. During the festival, specialty products are offered, while koto (Japanese harp performance) and nodate (outdoor tea ceremony) entertain you.
Yubae-no-hibiki Sunset and Music Festival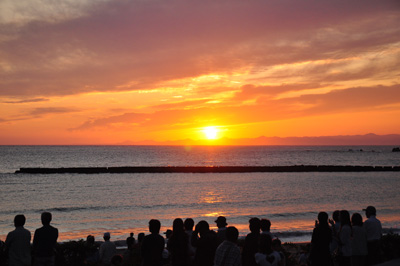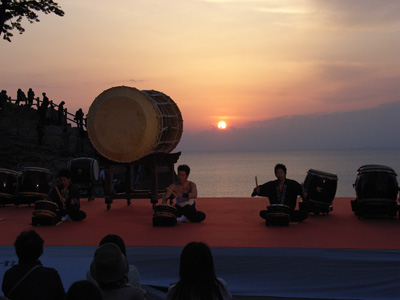 This is an event held every September in the Sunset Town, Nishi-Izu. The event features performances by well-known singers and daring tezutsu fireworks (hand-launched fireworks), which are guaranteed to excite you as they paint the sky and sea red with the evening sun as a backdrop.