The Coast of Ohtago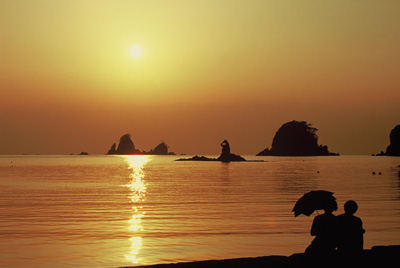 The Coast of Ohtago, named one of Japan's best sunset vantage points, enjoys a well-deserved reputation as a romantic spot to watch the sunset. A two-story building is situated nearby, equipped with an observation deck and rest area.
Dogashima Islands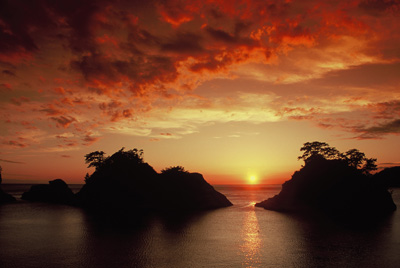 Dogashima consists of a range of multiple islands. Throughout the year and particularly in wintertime, the sun setting between the islands in the south is a stunning spectacle.
Koganezaki Golden Cape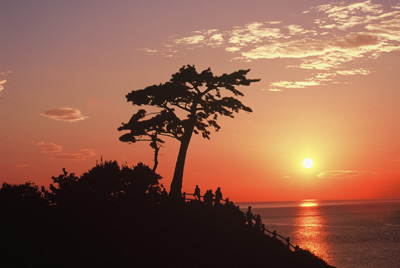 As the name implies, the sight of Koganezaki Cape glowing the most gold in the sunset is one of sights in Japan.
A number of amazing viewpoints of dramatic sunsets can be found throughout the Sunset Town, Nishi-Izu, such as parks, the beaches and fishing harbors.